A genius marketing campaign leaves the competition to do the work!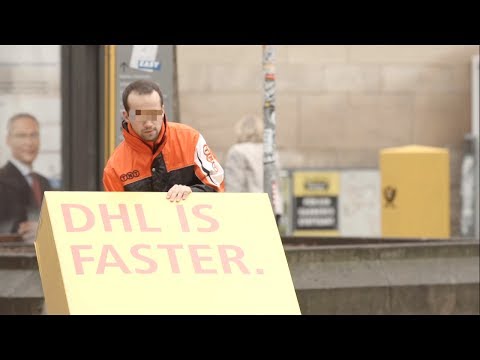 DHL has released a statement saying that they were not the mastermind behind this prank.
I think it's a genius ide and it's cool either way! I love the very last part at the end with the guy that "didn't play along" - ha!