How to easily separate egg yolks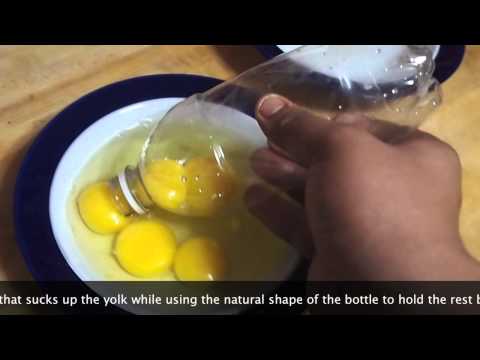 Whoever discovered this is a genius! I always tend to make a HUGE mess and end up with broken egg shells in my egg whites.
This will make the task a breeze the next time you need to separate those yolks from the whites....